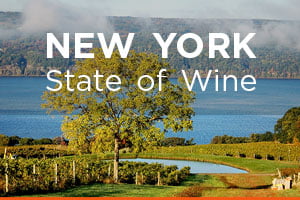 New York State of Wine
Some folks like to get away, take a holiday from the neighborhood...hop a flight to Miami Beach or to Hollywood. But we're taking some wine tours through the New York countryside...We're in a New York State of Wine! (All due credit to Billy Joel for those lyrics...most of them, anyway!) Check out these terrific deals on a fine selection of New York wines!
There are no products matching the selection.