Riesling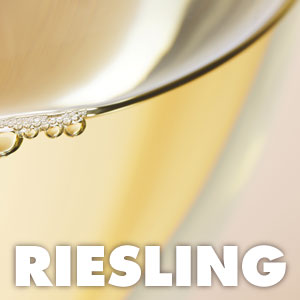 Shop for Riesling
Riesling is arguably the greatest white wine grape in the world (sorry, Chardonnay fans), with a nose that is among the most aromatic and pleasing of any grape. It can be made in many styles, from sweet white wine to bracingly dry. Riesling wines are are designed to be drunk when they're young, offering fresh tree fruit characteristics such as peaches, nectarines and apples.
The best Riesling wine brands can be found in cool-climate growing regions like Germany (where it first gained popularity), the Finger Lakes, Oregon, and Washington. You'll also find fantastic Riesling wines from Canada, Alsace, and even Austria and New Zealand.
Of course, the best place to find Riesling wines is right here at WineTransit.com!
Bruce Bell
Assistant Wine Manager, Premium Wine & Spirits
A former Metropolitan Opera Regional winner, Bruce holds a Master of Music Degree from the Eastman School of Music and has been an active professional singer and voice teacher in the Buffalo area for 35 years, including 31 as tenor soloist and 22 as adjunct professor of theatre at Niagara University. He has worked an equal number of years in the wine and liquor industry, the last ten of which as a member of the wine staff at Premium Wines, where he is currently Assistant Wine Manager. The compatibility of music and wine, he believes, is the profound human expression of sound and structure, nature and the winemaker's art, respectively. Partial to wines of the Loire and Germany, Sherry and White Burgundy, he likes all wines that resonate with the character of their place of origin. He sings lead in the store's "Bottleshop Quartet."
There are no products matching the selection.