Spain
View wines from specific regions:

View popular grape types:

Spain has 2.9 million acres of vineyards and is the most widely-planted wine-producing nation. There are 400 varieties of grapes with 80% of production originating from 20 grape varieties including Tempranillo, Albarino, Garnacha, Mencia, Palomino, Macabeo, Xarel-lo, and Monastrell. Some of the major wine regions include Rioja, Ribera del Duero, Toro, Jerez, and Priorat.

Under Roman rule, Spanish wine was sold throughout the Roman Empire and wine production continued during the rule of the Moors. Following the Spanish Reconquesta, exportation of Spanish wines continued with Spanish missionaries and conquistadors bringing European vine stock to the New World.

In the late 19th century, the sparkling wine industry (Cava) began and by the 20th century, Cava production rivaled that of Champagne. Civil and political upheaval and two world wars adversely affected the Spanish wine industry, but the 1950's brought with it a revival. In the 21st century, Spain is now considered a serious wine-producing country and home to many extraordinary values. Famous Brands to look for include Vega Sicilia, Pesquera, Clos Mogador, Clos Erasmus, Segura Viudas, Muga and Castano.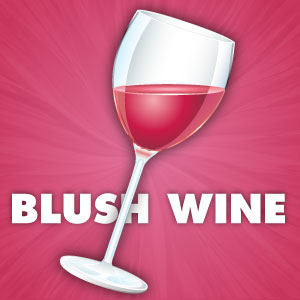 Shop for Blush Wine Online
Blush wines, also sometimes known as rosé wines, are produced by crushing red grapes and allowing the skins to stay in contact with the juice for a very short time. The color of blush wines ranges from a pale pink to a bright, vibrant cherry color. Similarly, the taste of blush wines varies: some blush wines are sweet and heavier in body while others are light and dry.
At WineTransit.com, we have a large blush wine list made up of examples of good rosé wine from Europe, the US, and South America, to name but a few. Blush wines are ideally suited to lighter fare, such as appetizers and seafood, but can also make a great match for spring or summertime desserts and fruit-based dishes.