Cabernet Sauvignon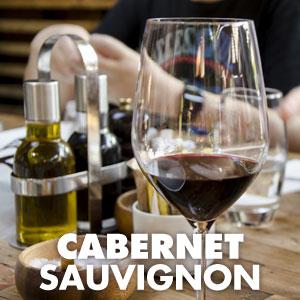 Shop for Cabernets & Red Bordeaux Wines
The red grape Cabernet Sauvignon is like the lion of the wine world, the king of the grassland, and the most powerful player on the scene. Cabernet Sauvignon is produced in virtually every wine-growing region in the world with great success.
The most famous expressions come from California, specifically Napa and Sonoma Valleys, and from France in Bordeaux. Wine made from the cabernet grape is plentiful, and thankfully so since it's one of the most popular wines in the world.
Dense, lush, and spicy, Cabernet Sauvignon is an ideal companion for hearty meals like soups, stews, and steak, and also makes an exciting match for desserts and chocolate.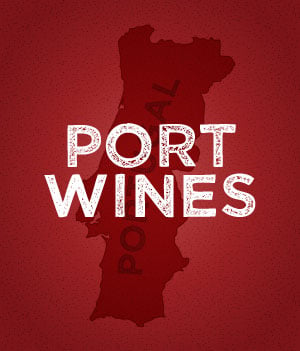 Shop for Port Wine Online
Port wines are heavy, rich wines that are typically classified as dessert or after-dinner wines. Port hails from the city of Oporto, in Portugal, and is fortified with high-proof brandy called aguardente. As a result of its fortification, many Port wine brands can age for a very long time and increase in value and distinction with age.
The two main types of Port wine, Ruby and Tawny, are identifiable by their color and their taste profile: ruby port is not aged in wood and as such displays a bright reddish purple color and notes of fruit and spice; tawny port, aged in wood barrels, is darker in color and presents flavors of raisin, nut, and baking spices.
Port's nutty, fruity and spicy flavors pair well with pies, tarts, or any sweet or semi-sweet desserts. Another good match for Port wines is a fruit or cheese tray that will show off the best elements of the wine's delicate flavor notes.
750 ml.

Item #15034

Limited inventory.
3 bottles or less in stock; we will confirm your order by email.

Only $14.39 when you buy a solid or mixed case

750 ml.

Australia | Victoria

Item #16524

Limited inventory.
6 bottles or less in stock; we will confirm your order by email.

Compare:

$14.99

You save: $2.02