Angels Landing Napa Chardonnay

2016

|

750 ml.
Item #:

39310
Store Location: 07AF | 1
This is the location where you can find this item at our store.
'W' means it's located along the wall. 'RR' means it's in our Reserve Room. Otherwise, the item can be found on our sales floor in the marked aisle.
In stock
Usually ships within 24 hours. Also available for same-day pickup at our store.
Staff Reviews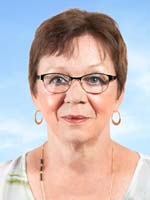 How to Get It
Note: The image above may display a previous vintage of this item.
750 ml.

13%

857675004105

07AF | Bin#: 1

This is the aisle location where you can find this item at our store.

Shellfish, Pasta with white sauce
More Information
About the Wine
This oaked Chardonnay from Napa is wonderfully balanced. From the start there is a toasty aspect to the nose, hinting at freshly made bread or brioche. The traditional fruit of the Chardonnay takes on a baked flavor, making the apple and pear tones more savory and rich. The finish lightens a bit as the fruits shift to more lemon tones, but it keeps the rich flavors, presenting almost like a lemon tart. A great full-bodied white that calls out to be paired with juicy shrimp or a risotto with fresh spring vegetables.
More Information

| | |
| --- | --- |
| SKU | 39310 |
| Product Type | Wine |
| Alternate Name | Angels Landing Napa Chardonnay |
| Country | United States |
| Region | California |
| District | Napa Valley |
| Product Location - Location-Appellation | Napa County |
| Package Size | 750 ml. |
| Proof/Alcohol by Volume | 13% |
| Brand | Angels Landing Napa |
| Bottles per Case | 12 |
| Vintage | 2016 |
| Bin Location | 1 |
| Premier Pick | Yes |
| Awards and Accolades | Premier Select |
| Wine Spectator Top 100 Rank | Family dinner |
| Wine Type | Table Wine |
| Wine - Color | White |
| Grape(s) | Chardonnay |
| Primary Grape | Chardonnay |
| Food Pairing | Shellfish, Pasta with white sauce |
| Occasion Pairing | Family dinner |
| Dollar Sale (Y/N) | No |
| Sweetness Scale | 2.00 |