Chateau de Bon Ami Entre-Deux-Mers

2014

|

750 ml.
Item #:

41022
Store Location: W75-2
This is the location where you can find this item at our store.
'W' means it's located along the wall. 'RR' means it's in our Reserve Room. Otherwise, the item can be found on our sales floor in the marked aisle.
In stock
Usually ships within 24 hours. Also available for same-day pickup at our store.
Primary Grape: Sauvignon Blanc | All Grapes: 50% Sauvignon Blanc, 35% Sémillon, 15% Muscadelle
Staff Reviews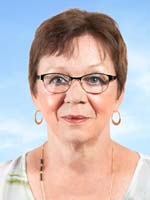 How to Get It
Note: The image above may display a previous vintage of this item.
750 ml.

088603011661

W75-2 | Bin#: 0

This is the aisle location where you can find this item at our store.
More Information
About the Wine
This traditional white blend from Entre-Deux-Mers is a complex wine with a core of white fruit flesh, and a hint of lemon-lime pith.
Bordeaux

Bordeaux is known the world over for its exceptional wines, particularly red blends made with Cabernet Sauvignon and Merlot grapes, among others. These Cabernets aren't typically the full-bodied Cabs you get from California, but rather medium-bodied wines that emanate elegance and sophistication.

You'll also find some refreshing Bordeaux whites and, of course, Bordeaux's famous dessert wine, Sauternes.

France

The French did not invent winemaking. They simply perfected it. For centuries, France has been producing wines that inspire poetry, awe, and wonder; wines that blur the lines between nature, craftsmanship, cuisine and art. These are the wines that inspired cultures around the globe to follow in France's footsteps, planting Cabernet Sauvignon, Pinot Noir, Chardonnay, Sauvignon Blanc, Syrah, Grenache, Merlot, Semillon and more.

Yet as often as they are emulated, the magic of their terroirs can never be duplicated. You may taste Cabernet from around the world, but perhaps none as elegant and regal as Bordeaux. You may try Pinot Noir or Chardonnay from various climates, but none with the earth-bound soul and ethereal reach of Burgundy.
More Information

| | |
| --- | --- |
| SKU | 41022 |
| Product Type | Wine |
| Alternate Name | Chateau de Bon Ami Entre-Deux-Mers |
| Country | France |
| Region | Bordeaux |
| Product Location - Location-Appellation | Entre-Deux-Mers |
| Package Size | 750 ml. |
| Brand | Chateau de Bon Ami |
| Bottles per Case | 12 |
| Vintage | 2014 |
| Bin Location | 0 |
| Premier Pick | Yes |
| Wine Type | Table Wine |
| Wine - Color | White |
| Grape(s) | 50% Sauvignon Blanc, 35% Sémillon, 15% Muscadelle |
| Primary Grape | Sauvignon Blanc |
| Dollar Sale (Y/N) | No |