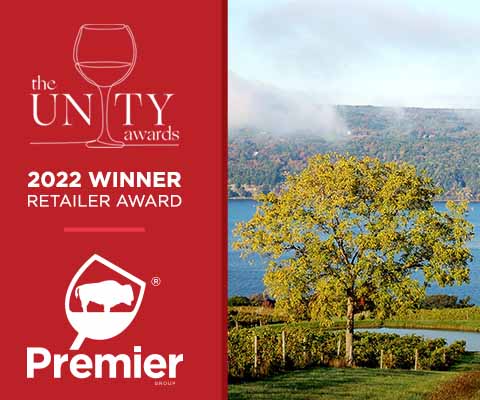 The Premier Group Named Winner of the 2022 Unity Award for Retailing Excellence in Promoting New York Wine!
Presented by the New York Wine & Grape Foundation (NYWGF), the Unity Awards were created in 1990 as a way for the community to recognize, encourage, and celebrate cooperation among grape growers, wineries, researchers, retailers, and others to advance the entire industry. The Retailer Award is presented to wine stores which do an exceptional job in educating consumers about the quality and variety of New York wines.
As a member Premier Group store, we here at Premium are very honored to share this award and remain committed to the growth of the state's wine industry by maintaining one of the largest selections of New York wine in the country. Celebrate with us by considering any of the fine wines below or, better yet, stop in to shop our entire collection of world-class New York wines!