90 Point Spanish Steals for Under $12.99
Sorry, there are no products to display.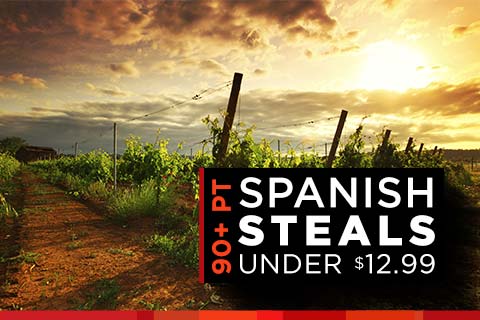 Spain is home to some of the best wine values in the world. Top-rated Spanish wines often sell for half the cost of their counterparts from regions like France and California. Here you'll find a selection of 90+ point Spanish wines, all for under $12.99!