A Relevant Reminder: Life Is Good
Sorry, there are no products to display.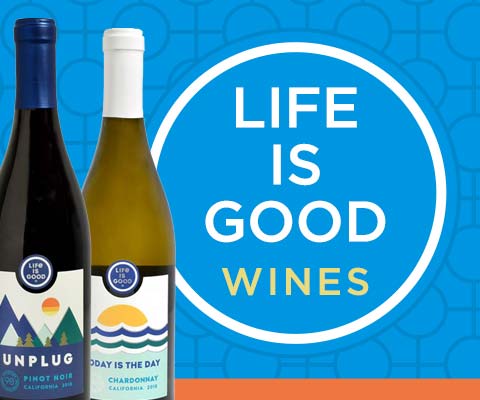 In 1994, with only $78 left in their pockets, brothers Bert & John Jacobs designed their first Life Is Good t-shirt. They learned the importance of positive thinking from their mother, Joan. Every night at the dinner table, in their chaotic household, she would say to her six children, "Tell me something good that happened today." This simple phrase taught them that focusing on the good, and being grateful for what you have, can lead to a happier life. In this spirit, Bert & John teamed up with 90+ Cellars to select wines made for toasting life's simple pleasures. So, fill up your glass with some tasty wine and share something good with the people you love.