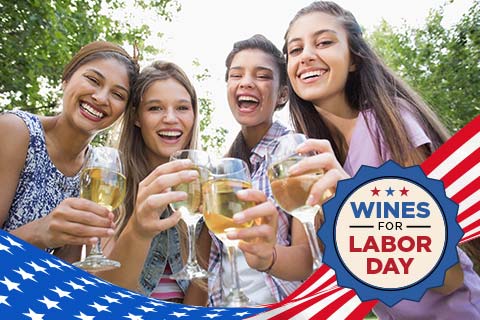 Labor Day weekend is upon us! Time to relax and enjoy a three-day weekend to wrap up another beautiful summer. Of course, there's no better way to relax than with a delicious bottle of wine. These Labor Day selections hit the spot!
Bastide Miraflors

Syrah & Vieilles Vignes de Grenache
2018 / 750 ml. | Item#35538

Primary Grape: Shiraz | All Grapes: 74% Syrah

Copper Corkscrew Cabernet Sauvignon

2017 / 750 ml. | Item#49752

Primary Grape: Cabernet Sauvignon | All Grapes: 100% Cabernet Sauvignon

Fly By Zinfandel

2018 / 750 ml. | Item#51428

Primary Grape: Zinfandel | All Grapes: Zinfandel

Hats Off Chardonnay

2019 / 750 ml. | Item#51535

Primary Grape: Chardonnay | All Grapes: Chardonnay

Limited Inventory

1 items or less in stock. We will confirm your order by email.