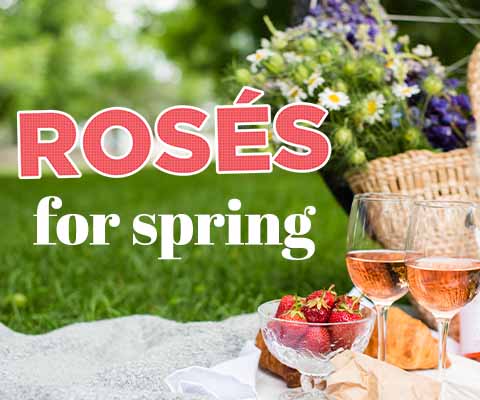 Sometimes it doesn't seem like it, but warmer weather is on its way. That means, it's time for some refreshing rosé! We have a fantastic selection of rosé wines for you to choose from, including select rosés from France and Spain. Cheers!
Angeline Rosé of Pinot Noir

2021 / 750 ml. | Item#44014

Primary Grape: Pinot Noir | All Grapes: 100% Pinot Noir

Honoro Vera Rosé

2021 / 750 ml. | Item#42261

Primary Grape: Tempranillo | All Grapes: Tempranillo

Only $14.39 each when you buy a solid or mixed case

L'Orangeraie Rosé

2020 / 750 ml. | Item#42621

Primary Grape: Cinsault | All Grapes: Cinsault

Limited Inventory

5 items or less in stock. We will confirm your order by email.