Shop WNY's largest selection of gift sets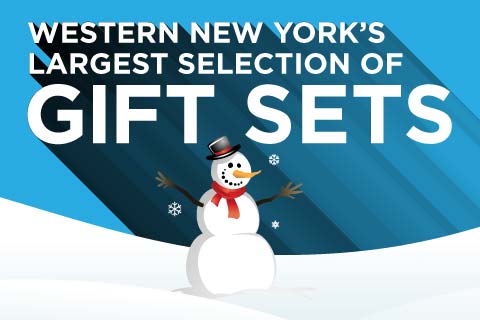 Our store is home to Western New York's largest selection of gift sets. These make great gifts for the wine and spirit drinkers on your list. Here are a few of the gift sets we have to offer, with many more at the store:
Jack Daniel's Tennessee Fire

NV / 750 ml. gift set with 2 shot glasses | Item#43302

Not Shippable. Western New York Local Delivery and In-Store Pickup only. Learn More Sorry, this item is not available for shipment outside of the Western New York area. Due to state liquor laws, we're unable to ship spirits (with the exception of local delivery options near our store location). We regret this inconvenience.