Radley & Finch Chenin Blanc
2016 / 750 ml. | Item #:

43607
Staff Reviews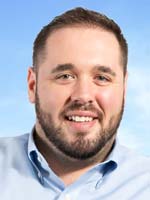 From the Producer
A good example of why Chenin has for a long time been the workhorse and favourite in South Africa but is now starting to be recognised all over for its versatility and brillianly defined fruit flavours. Balancing white cereal and stone fruit with yellow c
Dollar Sale: net $5.50 when you buy two!
Note: The image above may display a previous vintage of this item.
6009879665505

Asian, Spicy
More Information
From the Producer
A good example of why Chenin has for a long time been the workhorse and favourite in South Africa but is now starting to be recognised all over for its versatility and brillianly defined fruit flavours. Balancing white cereal and stone fruit with yellow c
No location data is available for this item.
More Information

| | |
| --- | --- |
| SKU | 43607 |
| Product Type | Wine |
| Alternate Name | Radley & Finch Chenin Blanc |
| Country | South Africa |
| Region | Western Cape |
| District | N/A |
| Product Location - Location-Appellation | Western Cape |
| Package Size | 750 ml. |
| Packaging - Non-Standard and Special | N/A |
| Proof/Alcohol by Volume | 12.5% |
| Brand | Radley & Finch |
| Brand URL | N/A |
| Bottles per Case | 12 |
| Spirit/Port Style | N/A |
| Vintage | 2016 |
| Bin Location | N/A |
| Critical Acclaim | N/A |
| Premier Pick | Yes |
| Awards and Accolades | Premier Select |
| Awards Description | N/A |
| Spec. Designation | N/A |
| Organic Description | N/A |
| Wine Type | Table Wine |
| Wine - Color | White |
| Grape(s) | Chenin Blanc |
| Primary Grape | Chenin Blanc |
| Body | N/A |
| Finish | N/A |
| Food Pairing | Asian, Spicy |
| Occasion Pairing | Hot day |
| Dollar Sale (Y/N) | Yes |
| Sweetness Scale | 4.00 |