Broker's London Dry Gin NV / 50 ml.
Main image
Click to view image in fullscreen
Note: The image above may display a previous vintage of this item.
Item#: 22116
92.05
out of
100
based on
2
rating(s)
In stock
Store Location:
W82-6
This is the location where you can find this item at our store.
'W' means it's located along the wall. 'RR' means it's in our Reserve Room. Otherwise, the item can be found on our sales floor in the marked aisle.
Pickup or Local Delivery only. Pickup usually ready in 1-2 hours.
Staff Reviews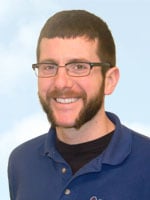 How to Get It
(Select available options below at checkout)
Store Pickup
Available
In-Store/Curbside
Premium Wine & Spirits, 7980 Transit Rd, Williamsville, NY 14221
Ship to Home
Not Available
for this item
Local Delivery
within 24 hours
Rates vary by zip
Enter address at checkout for applicable rates.
Critical Acclaim
94 pts. / Wine Enthusiast
(4/1/2011)
Unscrew that adorable bowler-hat bottle top, and a warm fragrance of orange peel, cinnamon-cassia, juniper and licorice wafts out. Well-balanced, clean, medium feel. Classic, strong juniper flavor, with a refreshing citrusy, piny finish, spicy and lively. Good value. Gin and tonic all the way.
90–95 pts. / Wine Enthusiast
(7/1/2003)
Scents of lemon zest, coriander and orris root. In the mouth, it has the proper level of alcohol for gin, 94 proof; by midpalate, the firmly focused flavor profile features lemon zest and coriander, all buttressed by a buttery, creamy texture. Finishes long, semisweet, tangy and luscious.
More Information
| | |
| --- | --- |
| SKU | 22116 |
| Product Type | Spirit |
| Alternate Name | Broker's London Dry Gin |
| Country | England |
| Product Location - Location-Appellation | England |
| Package Size | 50 ml. |
| Proof/Alcohol by Volume | 94 proof |
| Brand | Broker's |
| Bottles per Case | 120 |
| Vintage | NV |
| Can it be Shipped | No |
| Dollar Sale (Y/N) | No |
| Premier Pick | No |