Russell's Reserve Rye | 6 Year Old NV / 750 ml.
Main image
Click to view image in fullscreen
Note: The image above may display a previous vintage of this item.
Item#: 33583
93
out of
100
based on
2
rating(s)
Limited Inventory
Store Location:
W21-4
This is the location where you can find this item at our store.
'W' means it's located along the wall. 'RR' means it's in our Reserve Room. Otherwise, the item can be found on our sales floor in the marked aisle.
9 items or less in stock. We will confirm your order by email.
Pickup or Local Delivery only. Pickup usually ready in 1-2 hours.
Staff Reviews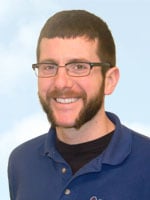 How to Get It
(Select available options below at checkout)
Store Pickup
Available
In-Store/Curbside
Premium Wine & Spirits, 7980 Transit Rd, Williamsville, NY 14221
Ship to Home
Not Available
for this item
Local Delivery
within 24 hours
Rates vary by zip
Enter address at checkout for applicable rates.
Critical Acclaim
94 pts. / Wine Enthusiast
(11/1/2010)
Silky, smooth and syrupy, with a lightness that would lend itself to a Sazerac. Light tawny golden color, scent of vanilla, oranges and, faintly, peaches. Caramel flavors wind up into a pleasantly warm and smooth finish.
92 pts. / Wine Enthusiast
(7/1/2015)
The warm and fruity scent is reminiscent of fresh apples drizzled with caramel. On the palate, spicy cinnamon leads, softening to caramel midpalate and finishing with sizzling cinnamon, clove and cayenne pepper. Adjusted with water, a saline note emerges, creating a pleasing salted caramel-like sipper.
More Information
| | |
| --- | --- |
| SKU | 33583 |
| Product Type | Spirit |
| Alternate Name | Russell's Reserve Rye |
| Country | United States |
| Region | Kentucky |
| Product Location - Location-Appellation | Kentucky |
| Package Size | 750 ml. |
| Proof/Alcohol by Volume | 90 proof |
| Brand | Russell's Reserve |
| Bottles per Case | 12 |
| Vintage | NV |
| Can it be Shipped | No |
| Dollar Sale (Y/N) | No |
| Premier Pick | Yes |
| Spirit Subtype | rye |