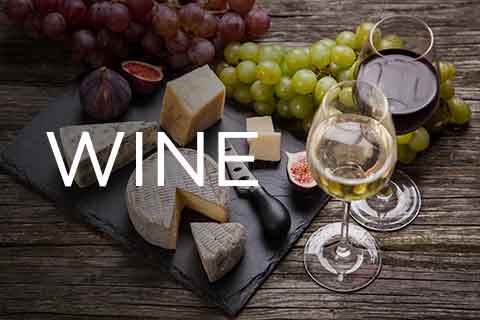 Shop for Wine Online
The wine marketplace is full of many, many different wine brands from every corner of the globe. With the rise of online wine shopping, fine wine from across the world is now closer to you than ever before. So where to begin?
At WineTransit.com, our knowledgeable and passionate staff tastes and reviews countless wines to provide you with a series of excellent recommendations. Can't decide? Browse our Gold and Platinum picks, which are selected because they present the best quality wines at the lowest prices anywhere on the Internet.
Our website is designed to help you efficiently search our vast selection and choose the best wine for your every need.
Bastide Miraflors

Syrah & Vieilles Vignes de Grenache
2018 / 750 ml. | Item#35538

Primary Grape: Shiraz | All Grapes: 74% Syrah

Domaine Bousquet Black Rock Cabernet Sauvignon

2021 / 750 ml. | Item#50994

Organic: Made with organic grapes

Natale Verga Chianti

2021 / 750 ml. | Item#43441

Primary Grape: Sangiovese | All Grapes: Sangiovese

Natale Verga Montepulciano d'Abruzzo

2021 / 750 ml. | Item#27462

Primary Grape: Montepulciano | All Grapes: Montepulciano

Stone Bay Sauvignon Blanc

2022 / 750 ml. | Item#47249

Primary Grape: Sauvignon Blanc | All Grapes: Sauvignon Blanc

Perseverance Chardonnay

2020 / 750 ml. | Item#39315

Primary Grape: Chardonnay | All Grapes: Chardonnay

Curran Creek Cabernet Sauvignon

2021 / 750 ml. | Item#3905

Not Shippable. Western New York Local Delivery and In-Store Pickup only. Learn More Sorry, this item is not available for shipment outside of the Western New York area. Either the bottle is too large for our packaging (i.e. we cannot ship anything larger than 750 ml), the dimensions/shape of the bottle doesn't fit within our packaging for safe shipment, or this is a widely-distributed wine (e.g. Barefoot, Yellow Tail, etc) which we only sell at our physical store or for in-store pickup.

Long Path Chardonnay

2019 / 750 ml. | Item#47711

Primary Grape: Chardonnay | All Grapes: Chardonnay

Marramiero Dama Montepulciano d'Abruzzo

2019 / 750 ml. | Item#34072

Primary Grape: Montepulciano | All Grapes: Montepulciano