Liastos Moraitis 2006 / 500 ml.
Main image
Click to view image in fullscreen
Note: The image above may display a previous vintage of this item.
Item#: 31250
88
out of
100
based on
2
rating(s)
Limited Inventory
Store Location:
11AR-2
This is the location where you can find this item at our store.
'W' means it's located along the wall. 'RR' means it's in our Reserve Room. Otherwise, the item can be found on our sales floor in the marked aisle.
4 items or less in stock. We will confirm your order by email.
Usually ships within 24 hours. Also available for same-day pickup at our store.
Staff Reviews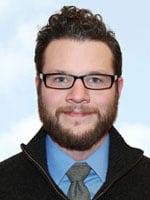 How to Get It
(Select available options below at checkout)
Store Pickup
Available
In-Store/Curbside
Premium Wine & Spirits, 7980 Transit Rd, Williamsville, NY 14221
Ship to Home
Available
to select states
ships within 24 hours
Rates vary by location
Enter address at checkout for applicable rates.
Local Delivery
within 24 hours
Rates vary by zip
Enter address at checkout for applicable rates.
Only $17.99 each when you buy a solid or mixed case
More from this Producer
Critical Acclaim
88 pts. / Wine Spectator
(Web only – 2010)
A rich dessert-style white, with plenty of buttercream, maple and ripe pear flavors. The long finish echoes smoke and spice. Drink now through 2016. 500 cases made.
88 pts. / Robert Parker's The Wine Advocate
(21st Dec 2009)
The 2006 MONEMVASIA LIASTOS was sun dried for 15 days and then aged in oak. Relatively light, it is laced with apricot and peach nuances, not particularly syrupy, and not as rich in the palate as the nose promises. It is very tasty, but it does thin fast and the fruit acquires a dried apricot nuance with air and warmth. The intense aromatics were its best feature. Drink now–2015.
Where It's From
Country /

Greece

Greece is one of the oldest wine-producing countries in the world, with evidence of wine production dating back to 6,500 years ago. With that said, Greece has been largely overshadowed by many of its Mediterranean counterparts when it comes to Old World wine production. There are, however, some fantastic, critically-acclaimed wines coming from Greece. Many of these hail from the Aegean Islands and Peloponnese appellations.
More Information
| | |
| --- | --- |
| SKU | 31250 |
| Product Type | Wine |
| Alternate Name | Liastos Moraitis |
| Country | Greece |
| Region | Aegean Islands |
| Product Location - Location-Appellation | Paros |
| Package Size | 500 ml. |
| Brand | Moraitis |
| Bottles per Case | 12 |
| Vintage | 2006 |
| Can it be Shipped | Yes |
| Premier Pick | Yes |
| Wine Type | none |
| Grape(s) | Monemvasia |
| Primary Grape | Monemvasia |
| Dollar Sale (Y/N) | No |
Related Products
Navigating through the elements of the carousel is possible using the tab key. You can skip the carousel or go straight to carousel navigation using the skip links.
Press to skip carousel