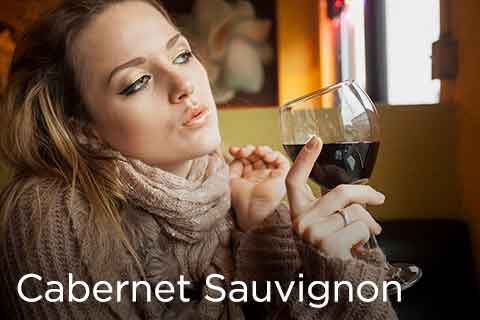 Shop for Cabernets & Red Bordeaux Wines
The red grape Cabernet Sauvignon is like the lion of the wine world, the king of the grassland, and the most powerful player on the scene. Cabernet Sauvignon is produced in virtually every wine-growing region in the world with great success.
The most famous expressions come from California, specifically Napa and Sonoma Valleys, and from France in Bordeaux. Wine made from the cabernet grape is plentiful, and thankfully so since it's one of the most popular wines in the world.
Dense, lush, and spicy, Cabernet Sauvignon is an ideal companion for hearty meals like soups, stews, and steak, and also makes an exciting match for desserts and chocolate.