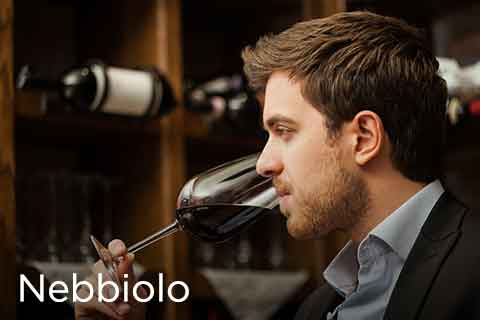 Shop for Barolo and other Nebbiolo Wines
Nebbiolo gets it name from the Italian word nebbia ("fog"), and Nebbiolo grapes make some of the finest wines of Italy, including Barolo wines. The success of Nebbiolo is extremely site-specific. Within the communes of Barbaresco and Barolo, grapes produce wines of amazing complexity and mind-boggling longevity. The best sites, or crus, are similar to those of Burgundy, and are referred to as sori (vineyards with good southern exposure) and bric or bricco (highest part of the vineyard). Nebbiolo wines are standard fare in any serious collector's cellar, and will age upwards of thirty years.
While attempts to emulate its greatness have been tried in Argentina, Australia, California and other wine regions, it is only in Italy that this red grape fully shows its formidable character. Sometimes described as an "iron fist in a velvet glove," Nebbiolo is as elegant as any Pinot Noir from Burgundy, and as structured as a Cabernet from Bordeaux. The aromas of a mature Barolo can be sublime with rose petals, black truffles and leather. The fruit is concentrated and zesty, with fresh red berries and black cherries bursting through its medium-full body.