Laurent-Perrier Brut L-P NV / 750 ml.
Main image
Click to view image in fullscreen
Note: The image above may display a previous vintage of this item.
Item#: 57776
89.5
out of
100
based on
4
rating(s)
Limited Inventory
Store Location:
10BF | 9
This is the location where you can find this item at our store.
'W' means it's located along the wall. 'RR' means it's in our Reserve Room. Otherwise, the item can be found on our sales floor in the marked aisle.
8 items or less in stock. We will confirm your order by email.
Usually ships within 24 hours. Also available for same-day pickup at our store.
Primary Grape: Chardonnay | All Grapes: 45% Chardonnay, 40% Pinot Noir, 15% Pinot Meunier
Staff Reviews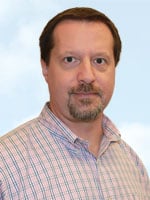 How to Get It
(Select available options below at checkout)
Store Pickup
Available
In-Store/Curbside
Premium Wine & Spirits, 7980 Transit Rd, Williamsville, NY 14221
Ship to Home
Available
to select states
ships within 24 hours
Rates vary by location
Enter address at checkout for applicable rates.
Local Delivery
within 24 hours
Rates vary by zip
Enter address at checkout for applicable rates.
Critical Acclaim
91 pts. / Wine Spectator
(Nov 15, 2011)
Refined, with a sweet, smoky undercurrent to the flavors of glazed pear, candied lemon zest and golden raisin, with a hint of marzipan. Racy acidity frames — but doesn't dominate — the wine, with a spicy note lingering on the finish. Best from 2012 through 2016. 12,000 cases imported.
90 pts. / Stephen Tanzer's International Wine Cellar
(Nov/Dec 2002)
Fairly pale color. Complex, soil-inflected, smoky nose combines pineapple, peach, apricot, rose petal, cinnamon and mace; reminded me of Condrieu. Fresh and ripe in the mouth, with impressively intense flavors of fruits and spices. Finishes strong and spicy, with a late note of pink peppercorn.
90 pts. / Wine Enthusiast
(12/1/2014)
Fresh and crisp, this is bright with acidity as well as warmer fruitiness. It brings out the dry Laurent-Perrier style, balanced by soft creamed apples and fragrant acidity. Light and fruity at the end, it is ready to drink.
87 pts. / Wine & Spirits
(December 1, 2006)
The spicy cologne of sapwood and the sweetness of caramel show the oak influence in the Chardonnay-dominated wine. It's soft and buttery-rich, for seared salmon.
Where It's From
Region /

Champagne

View more wines from Champagne

Bring on the bubbly! Perhaps no other wine region in the world has the name recognition of Champagne, to the point where people often mistakenly use the word "Champagne" to describe any sparkling wine. Yet only wines produced within the region can legally be called "Champagne," and to this day it produces some of the finest sparkling wines known to earth.
Country /

France

The French did not invent winemaking. They simply perfected it. For centuries, France has been producing wines that inspire poetry, awe, and wonder; wines that blur the lines between nature, craftsmanship, cuisine and art. These are the wines that inspired cultures around the globe to follow in France's footsteps, planting Cabernet Sauvignon, Pinot Noir, Chardonnay, Sauvignon Blanc, Syrah, Grenache, Merlot, Semillon and more.

Yet as often as they are emulated, the magic of their terroirs can never be duplicated. You may taste Cabernet from around the world, but perhaps none as elegant and regal as Bordeaux. You may try Pinot Noir or Chardonnay from various climates, but none with the earth-bound soul and ethereal reach of Burgundy.
More Information
| | |
| --- | --- |
| SKU | 57776 |
| Product Type | Wine |
| Alternate Name | Laurent-Perrier Brut L-P |
| Country | France |
| Region | Champagne |
| Product Location - Location-Appellation | Champagne |
| Package Size | 750 ml. |
| Brand | Laurent-Perrier |
| Bottles per Case | 12 |
| Vintage | NV |
| Can it be Shipped | Yes |
| Premier Pick | Yes |
| Wine Type | none |
| Grape(s) | 45% Chardonnay, 40% Pinot Noir, 15% Pinot Meunier |
| Primary Grape | Chardonnay |
| Dosage (Sweetness) | Brut |
| Dollar Sale (Y/N) | No |