Mionetto IL Prosecco NV / 750 ml.
Main image
Click to view image in fullscreen
Note: The image above may display a previous vintage of this item.
Item#: 16462
86
out of
100
based on
6
rating(s)
In stock
Store Location:
10BR-1
This is the location where you can find this item at our store.
'W' means it's located along the wall. 'RR' means it's in our Reserve Room. Otherwise, the item can be found on our sales floor in the marked aisle.
Pickup or Local Delivery only. Pickup usually ready in 1-2 hours.
Staff Reviews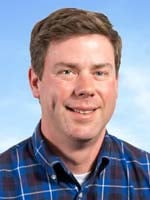 How to Get It
(Select available options below at checkout)
Store Pickup
Available
In-Store/Curbside
Premium Wine & Spirits, 7980 Transit Rd, Williamsville, NY 14221
Ship to Home
Not Available
for this item
Local Delivery
within 24 hours
Rates vary by zip
Enter address at checkout for applicable rates.
Critical Acclaim
87 pts. / Wine & Spirits
(August 1, 2003)
A simple line of sweet, honeyed lime fruit kept taut by a limestone austerity, this is a clean, light sparkler for aperitifs.
86 pts. / Wine Enthusiast
(12/15/2006)
Fastened with a yellow bottle cap, this is an informal, cool Prosecco that is low in alcohol and long in charm. Easy to drink, it presents pretty floral aromas followed by flavors of straw, herbs, lime and honey. Light and clean in the mouth, it makes an excellent cocktail wine.
86 pts. / Wine Enthusiast
(10/29/2004)
Fresh and clean, with aromas of slate, citrus and green herbs. The palate delivers lemon-lime flavors and a modest bubble bead that doesn't overwhelm. And when folks say packaging means nothing, ignore them. This one comes in a cool bowling-pin shaped bottle that's capped like a beer. The tagline on the label points out that Prosecco is the "gentle" sparkling wine. Yeah, gentle on your wallet.
86 pts. / Wine Spectator
(Nov 30, 2011)
Light-bodied and floral, this Prosecco displays hints of honeysuckle, apricot, mandarin orange and spice. Lightly juicy and frizzante, with a lingering finish. Drink now. 75,000 cases imported.
86 pts. / Wine Enthusiast
(6/1/2005)
Easygoing, with apple and citrus on both the nose and palate. Good acidity, upright in the mouth, and quaffable. Topped like a beer bottle; we can see it flowing freely over the course of the summer.
85 pts. / Wine Enthusiast
(8/1/2008)
This inviting Prosecco brings you in thanks to its fresh aromas of fruit, banana, mango and white flower. The wine is direct and straightforward with tonic effervescence.
Where It's From
Region /

Veneto

Veneto, in northeastern Italy, is home to two of Italy's most-famous and celebrated red wines, Valpolicella and Amarone, as well as the popular sparkling wine, Prosecco. The Italian white, Soave, also hails from Veneto. Visitors to Veneto will find a bit of everything, with a diverse landscape of mountains, plains, and coastline along the Adriatic Sea and major cities such as Venice and Verona.
Country /

Italy

Italy is famous for its powerful, sleek, and elegant reds wines from ancient growing areas with legendary names such as Chianti, Barolo, Barbaresco, Montepulciano. Italian white wines are also gaining popularity: Orvieto, Pinot Grigio, and Sauvignon are excellent examples of Italian white wines.

Wines of Italy are complex and flavorful, much like the culture that is their source and the cuisine that is their match.
More Information
| | |
| --- | --- |
| SKU | 16462 |
| Product Type | Wine |
| Alternate Name | Mionetto IL Prosecco |
| Country | Italy |
| Region | Veneto |
| Product Location - Location-Appellation | Veneto |
| Package Size | 750 ml. |
| Brand | Mionetto |
| Bottles per Case | 12 |
| Vintage | NV |
| Can it be Shipped | No |
| Premier Pick | No |
| Wine Type | none |
| Grape(s) | Prosecco |
| Primary Grape | Glera |
| Dollar Sale (Y/N) | No |