Segura Viudas Brut Reserva NV / 750 ml.
Main image
Click to view image in fullscreen
Note: The image above may display a previous vintage of this item.
Item#: 11732
86.5
out of
100
based on
4
rating(s)
In stock
Store Location:
10BR-3
This is the location where you can find this item at our store.
'W' means it's located along the wall. 'RR' means it's in our Reserve Room. Otherwise, the item can be found on our sales floor in the marked aisle.
Usually ships within 24 hours. Also available for same-day pickup at our store.
Staff Reviews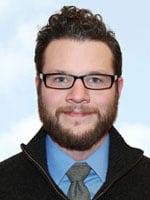 How to Get It
(Select available options below at checkout)
Store Pickup
Available
In-Store/Curbside
Premium Wine & Spirits, 7980 Transit Rd, Williamsville, NY 14221
Ship to Home
Available
to select states
ships within 24 hours
Rates vary by location
Enter address at checkout for applicable rates.
Local Delivery
within 24 hours
Rates vary by zip
Enter address at checkout for applicable rates.
Critical Acclaim
89 pts. / Wine & Spirits
(August 1, 2013)
One of the most reliable Cavas at the price, this offers cool, crisp cider apple flavors along with leesy notes of toast, nuts and flowers. It's gentle and clean, fuel for a dance party.
86 pts. / Wine Enthusiast
(11/1/2013)
Standard lemon-lime aromas open this quaffable Cava. In the mouth, it's creamy and soft but not mushy, with candied mango, papaya and vanilla flavors that finish sweet.
86 pts. / Wine Spectator
(Apr 30, 2013)
Fresh and balanced, with a creamy bead supporting apple puree, pastry cream, anise and preserved lemon notes. Drink now. 75,570 cases imported.
85 pts. / Robert Parker's The Wine Advocate
(1st May 2011)
Segura Viudas' entry level Cava, the Non-Vintage Brut Reserva offers up a pleasant perfume of yeast notes, biscuit, and green apple. It is a straightforward, lively, slightly off-dry bubbly that is a good value for drinking over the next 12–18 months.
Where It's From
Country /

Spain

The picturesque countryside of Spain is littered with vineyards large and small, and offers up some of the best value available on the wine market today. You can consistently fine critically-acclaimed Spanish wines selling for less than their counterparts from other wine-producing countries. The Rioja and Ribera del Duero regions are most famous, and there's nowhere else in the world where you'll find as many world-class Tempranillos.
More Information
| | |
| --- | --- |
| SKU | 11732 |
| Product Type | Wine |
| Alternate Name | Segura Viudas Brut Reserva |
| Country | Spain |
| Region | Penedes |
| Product Location - Location-Appellation | Penedes |
| Package Size | 750 ml. |
| Brand | Segura Viudas |
| Bottles per Case | 12 |
| Vintage | NV |
| Can it be Shipped | Yes |
| Premier Pick | Yes |
| Wine Type | none |
| Grape(s) | Macabeo, Xarel•lo, Parellada |
| Primary Grape | Macabeo |
| Dosage (Sweetness) | Brut |
| Dollar Sale (Y/N) | No |
Related Products
Navigating through the elements of the carousel is possible using the tab key. You can skip the carousel or go straight to carousel navigation using the skip links.
Press to skip carousel